Niilo Mäki, developer of neuropsychology and special education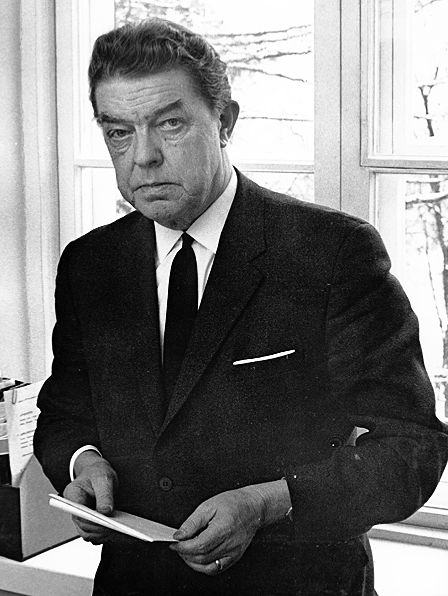 Niilo Mäki (1902–1968), Jyväskylä's great man, is undoubtedly the most important developer of neuropsychology and special pedagogy in Finland. Mäki graduated from the Tampere Lyceum in 1921. Already in the same year, he started studying theoretical philosophy, psychology and subjects required in the entry degree to medical studies (physics and chemistry, among others) at the University of Helsinki. He was Eino Kaila's first student to specialize in psychology. As Eino Kaila was appointed to the University of Turku as Professor of Philosophy, Niilo Mäki also moved to Turku to continue his studies. He graduated as a Master of Philosophy in 1927 from the University of Turku's Department of Psychology with a major in philosophy. He also studied subjects such as literature, Finnish and related languages, Finnish history, and economics. Later on, he also completed his Laudatur studies with top marks in pedagogy, didactics, and sociology. He worked as a class teacher at various schools already during his studies, and completed his teacher traineeship at the Normal Lyceum of Helsinki with good marks.
In 1926, Mäki traveled to Germany to complement his training. He worked especially in Frankfurt am Main, at the famous brain damage research clinic led by Professors Adhemár Gelb and Kurt Goldstein, in 1926–1928, 1931, 1933, and 1943 for a total of 21 months. During that time, he studied psychology, psychopathology and neurology, with a special focus on the neuropsychological rehabilitation of people who had suffered brain damage during the war. He also worked as a lecturer in Finnish language at the University of Greifswald in 1931.
Mäki continued to work as a teacher also in Finland at various educational levels and in different educational institutions. Between 1923 and 1939, he taught at seven different schools in Tampere, Turku, Helsinki, and Jyväskylä. He lectured at the Orivesi Folk Academy between 1928 and 1931. Later on, he taught at institutions such as the State Health Care Institute, the Helsinki School for Nurses, the Children's Castle children's hospital, the Finnish Theatre School, and the Speech Academy of Finland, all of which goes to show just how broad his expertise really was. Mäki also taught psychology and protective and healing pedagogy (later renamed to special pedagogy) at the Summer University of Jyväskylä for twelve summers between 1931 and 1948. He taught psychology at the University of Helsinki's Faculty of Medicine until 1962.
In 1932, Mäki received a scholarship from the Rockefeller Foundation and worked at the University of Yale's Department of Psychology in the USA. During that time, he familiarized himself with the operations of the Yale Clinic of Child Development, led by Professor Arnold Gesell, as well as the Child Guidance clinics, where people studied and rehabilitated children with learning difficulties. This trip served as an inspiration for his later career, which focused on correcting developmental disorders in children. During his time abroad, he established several contacts with internationally renowned researchers, and he continued to actively participate in international congresses both as a popular lecturer and as a representative of Finland. Mäki also taught at the University of Oxford in 1948 and acted as a Member of the Board and President of the World Federation of Mental Health in 1955 and 1956. It was through him that a significant number of new, foreign research influences arrived in Finland.
Niilo Mäki also achieved national fame in the 1930s. He worked as an expert in numerous working groups, organizations, and committees. In 1935, he was appointed as the first Chairperson of the Psychological Society of Students, later known as the Finnish Psychological Society. In addition to Kaila, Mäki was considered Finland's second internationally well-known psychologist. In 1936, he was appointed as the first professor of psychology in Finland at Jyväskylä's College of Education.
Within his most central research fields, brain damage care and mental health work, he also treated patients firsthand, acted as a consultant, aided in planning activities, and participated in several committees both as a chairperson and a member. He co-founded the Kauniala hospital for veterans in 1949 together with Professor Eero Hillbom. He was the hospital's leading psychologist and head of its psychiatric department until his death, and was responsible for the treatment and rehabilitation of 500 patients with brain damage-induced aphasia.
As a result of his and psychiatrist Aito Ahto's work, the Haukkala neuropsychiatric child care unit was opened. It was the first nursing institution in Finland for children that was not a hospital. Mäki also applied himself to helping children with other disabilities by initiating and developing special education programs for them. He demanded new instructions to be used for teaching left-handed children already in 1931, and highlighted the importance of at-school rehabilitation of children with reading, writing or speech difficulties. He was also the first career counsellor in Finland, and consequently acted as head of the Helsinki City Career Counsel Office between 1939 and 1945. He also participated in improving Helsinki's career counseling activities by taking part in several committees concerned with the field in the 1940s, and chaired the committee tasked with developing the Finnish maternity and child health clinics.
Therefore, Niilo Mäki was a natural choice as the first Professor of Protective and Healing Pedagogy in the Nordic Countries, a post that was founded in 1948 in Jyväskylä. Mäki was appointed first as acting professor, and in 1951 as a permanent faculty member. A crucial factor in the appointment was professor Eino Kaila's praising review of Mäki's competences for the position in question. Mäki held the post, which was later renamed to Professor of Special Pedagogy, until his death in 1968. He also served as the University of Jyväskylä's Vice Principal for the last 18 years of his life. In 1963, Mäki was awarded an honorary doctorate by the Faculty of Pedagogy.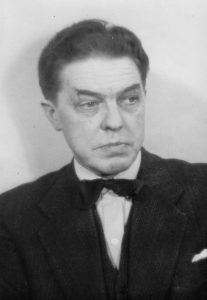 Niilo Mäki was a multifaceted personality, who was widely interested also in culture and its study. He had adopted the central viewpoints of modern cultural anthropology and social psychology and their way of observing the combined effect of social and biological factors on a person's mental functions, dysfunctions, and personality. In the autumn of 1933, he studied the educational conditions of the indigenous people of the United States and left-handedness among indigenous artists in the state of New Mexico, among other topics. In Finland, he collected data on pupils' occupational dreams and plans and reflected on the effects of the society on the youths' individual wishes. He strongly believed that instead of being dictated by our biological heredity, our personalities can be molded by our upbringing, education, and rehabilitation.
A wide interest towards disabled children, as well as those who had faced other hardships in life, forms the main component of Mäki's life's work. He constantly strived to improve the conditions of these children by a variety of means. He did not stay within the confines of academia, but also wanted to improve practical education and rehabilitation as best as he could. As a skilled speaker and writer, as well as an active and esteemed member of society, he was able to make a considerable difference. He also sought to influence policy-makers, cultural influencers and practical actors in his own field via his publications. These publications were usually directed at audiences beyond the academic community, and published as popularized articles outside the usual academic publishing channels.